Made Possible through a Grant from the Long Island Community Foundation
DOWNLOAD PRINTABLE BROCHURE HERE
In Partnership with: Suffolk County Department of Economic Development and Planning; Suffolk County Office of Cultural Affairs; Choose Long Island; Cornell Cooperative Extension (CCE) & Suffolk County Farm and Education Center
Additional Thanks to: Fink's Country Farm, Green Thumb Organic Farm;  L.E.A.D. Mentoring; Sister Karen and the Farms at CSJ Brentwood; Peconic Land Trust; The Sound Cellar; Town of Huntington; suzanne zoubeck
LI AgriCULTURE: Celebrating Local Foods with the Power of Film engages our community in Long Island's rich landscape of sustainable food production through the power of documentary film, helping to foster pride in our shared agricultural and aquacultural heritage, and inspiring us to choose more local foods. Presenting dynamic documentary screening and discussion programs, virtually and in a variety of locations, our program will connect audiences to local food producers and encourage and empower our community to include more locally and sustainably produced foods in our daily diets.
EVENTS:
STREAMING – HOMECOMING – A Story of African American Farmers
Live Zoom Discussion and Q&A with director Charlene Gilbert on Wed, January 26th at 7 PM ET!
Past Events:
ONLINE EVENT – THE OYSTER FARMERS & HOW OYSTERS REVITALIZE NATIVE WATERS – Zoom Panel Discussion and Q&A
FREE Outdoor Screening of FARMING LONG ISLAND with Director Q&A and Panel Discussion;
FARMING THE FUTURE: FARM LIFE ON LONG ISLAND – FREE Farm Tour & Outdoor Film Screening at St. Joseph's Farms at CSJ Brentwood;
SEASONS OF CHANGE ON HENRY'S FARM – FREE Day of Fun & Outdoor Film Screening at Fink's Farm
LI AgriCULTURE – FRUITS OF LABOR – FREE Online Film Screening & Pre-Recorded Panel Discussion
BENEFITS OF LOCAL FOODS:
Good for your body:
Fruits and vegetables begin to lose their nutrients within 24 hours of being picked, so fresher produce is naturally more nutritious. Most produce loses 30% of its nutrition 3 days after it has been harvested. Some produce, especially citrus fruit, are not available at the grocery store until up to 24 weeks after harvest. Much commercially available produce is harvested under-ripe, so it can withstand long transportation timelines. Locally grown food is picked at its peak ripeness, when it's most dense with nutrients The most nutritious produce you can buy comes directly from a local farm.
Good for the planet:
When we buy locally and sustainably grown foods, we are better stewards of our environment. Local foods have less distance to travel from farm to plate, and therefor reduce dependence on fossil fuels, reduce emissions of greenhouse gasses, and reduce air pollution. Spending more of your weekly food budget on locally grown foods also helps preserve small local farmland. Purchasing from small farms also helps preserve genetic diversity in our foods, as opposed to buying produce sourced from large commercial growers who often rely upon limited genetic strands. Purchasing foods from farms that use regenerative soil practices increases the capacity of soil to store carbon. In addition, the emergence of new zoonotic diseases has been linked to environmental devastation caused by industrial farming and industrial food practices.
Good for the economy:
New Yorkers spend $176 a week on Food (US Bureau of Labor Statistics). Suffolk County, NY has 474,311 households. If 10% of Suffolk County households commits to spending 10% of their weekly food allowance on local food goods over a typical harvest season for Suffolk County, that spending would add 19 million dollars into the Suffolk County economy. 19 million dollars in direct spending will create 33 million dollars in total economic activity and create nearly 1,000 local jobs.
TAKE THE PLEDGE:
Visit
www.chooseli.org/pledge
to commit to spending 10% of your weekly food budget on local and independent food goods. Choose LI is a collaborative initiative to raise awareness, advocate and inspire the community to support local and independent businesses by spending 10% of their weekly food allowance on local and seasonal food goods across Suffolk County, Long Island. The vision of Choose LI is to inspire the community to choose goods from local and independent farmers and fishermen to preserve our heritage industries and cultivate a vibrant, diverse and robust economy. Support the growth of a well-nourished community that is unique and resilient by fostering healthy food choices and creating dynamic life experiences.
WHERE TO BUY:
Where to Buy Locally Produced Foods and Beverages:
Also visit: http://ccesuffolk.org/community-education/fmnp-farmers-markets-in-suffolk-county for a list of Suffolk County Farmer's Markets, and information about EBT/SNAP and more resources.
MORE RESOURCES & LINKS:
The Ultimate List of Black-Owned Farms and Food Gardens
Statement on colonization and historic exclusion:
In our presentation of LI agriCULTURE: Celebrating Local Foods with the Power of Film, it is essential to acknowledge the history of the land that feeds, houses and sustains us, and the people of this land whose lives and livelihoods were disrupted by colonization. We humbly acknowledge that we stand on appropriated land. We recognize the Eastern Long Island tribes, including the Algonquin nation: the Corchaugs, the Montauks, the Shinnecocks, the Unkechaug Nation, as well as relatives of the Pequots of New England and on Shelter Island, and the Manhaset tribe.
We also recognize and condemn the racist policies that have resulted in the systemic exclusion of Black farmers, and a lack of Black-owned farms on Long Island.
It is explicit in the mission of the Cinema Arts Centre to raise the awareness and consciousness of our community. Through our community programs, we are committed to the importance of challenging systems of exclusion and injustice.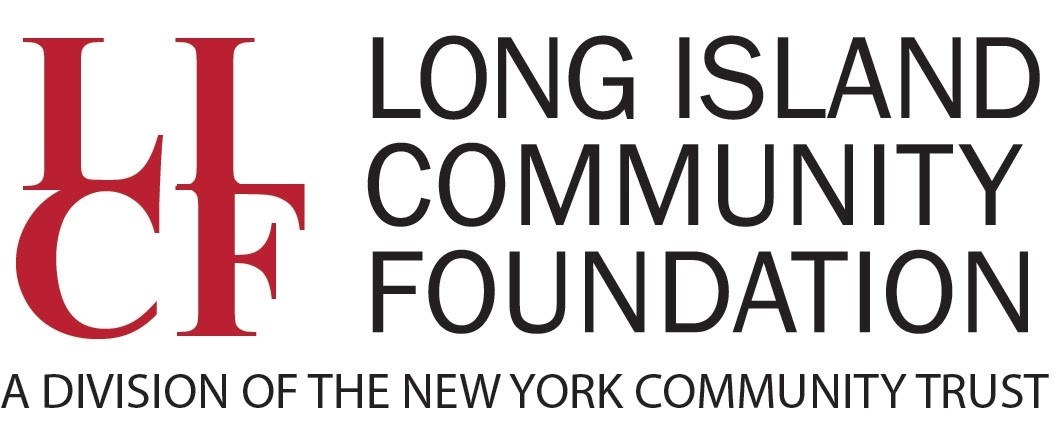 The Long Island Community Foundation (LICF) works to preserve and improve the quality of life for all Long Islanders by connecting past, present, and future generations with nonprofits working in our area to make a healthy, equitable, and thriving community. LICF is a division of The New York Community Trust. A public charity, LICF is a grantmaking foundation dedicated to improving the lives of residents of Long Island. LICF brings together individuals, families, foundations, and businesses to build a better community and support nonprofits that make a difference. LICF applies knowledge, creativity, and resources to the most challenging issues in an effort to ensure meaningful opportunities and a better quality of life for all Long Islanders, today and tomorrow. For more information, please visit licf.org.

Cornell Cooperative Extension of Suffolk County (CCE Suffolk)  is a non-profit community education agency affiliated with Cornell University. CCE Suffolk is a subordinate governmental agency with an educational mission that operates under a form of organization and administration approved by Cornell University as agent for the State of New York. CCE's educators, researchers, specialists and support personnel offer local and affordable skill training for educators, youth leaders, human service personnel, and parents. CCE's Community Education educators help strengthen families and address critical issues facing them today. These programs have a cost/savings benefit for organizations throughout the county. CCE works directly with farmers and fishermen who rely on CCE research, guidance and assistance to protect the environment and to promote the economic health of these vital heritage industries. CCE's 4-H Youth Development programs and camps get thousands of Suffolk youth "unplugged" and out into their communities while participating in fun, hands-on learning activities taught by professionals.